For over the past 6 months, Lani's been training for the US Half Marathon, and she finally got to run the (incredibly hilly) race this past Sunday with a whole bunch of friends.
It was actually her best time ever!  Something like right around 2:15 (just about 10 minute miles).  Here's a pic with the Wu's and Debbie…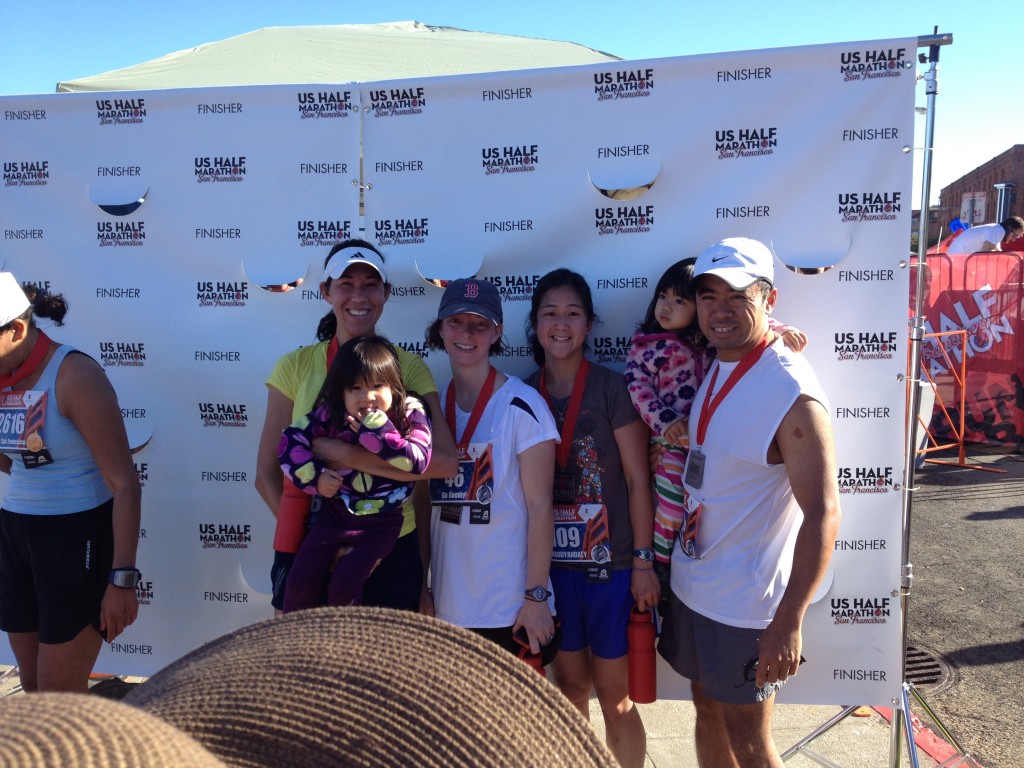 And speaking of hanging out with friends… we basically decided to take the entire weekend to spend up in the Bay Area to catch up with everyone one last time before we head out.  Wow what a whirlwind of a weekend!  It was exhausting but incredibly comforting to get to see everyone one last time.
And speaking of races, watching and cheering everyone on reminded me how much fun it was to run a race… and so I'm actually starting to contemplate running a half marathon while in Taiwan… there's actually one at the end of February, the Kaohsiung International Marathon.  I'd actually just run the half… but the route takes us right in front of our apartment… how cool is that?