I can't believe it… after traveling halfway around the world, my first blog post about life on Formosa and Taiwanese Culture is going to be on… Costco!?
Yep.
After arriving, our first order of business was to get stocked with some supplies for our new apartment.  Naturally, what comes to mind for us would be: Costco!
Lani's extended relatives were more than nice enough to take us there (and by take us there, I mean, we ended up taking 3 cars to Costco as a large family outing):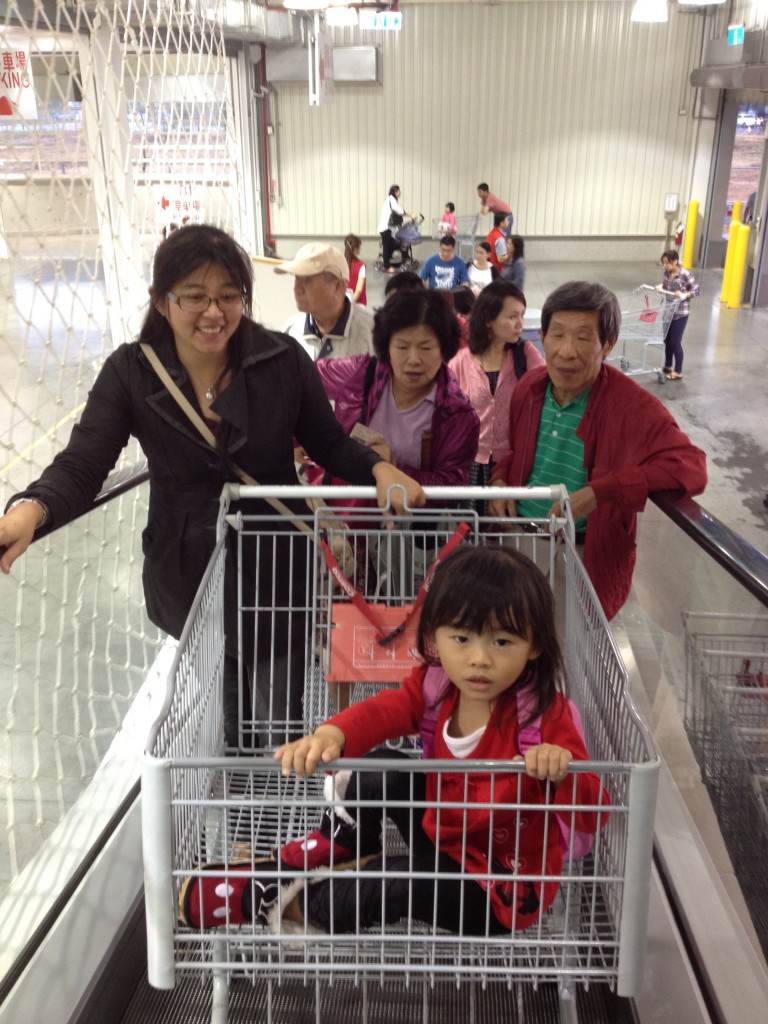 Look carefully at the picture above… in the US, we're all über careful about child safety.  We've got child seats, booster seats, buckles, latches, childproof tamper resistant electrical outlets — you name it.  With most grocery stores equipping their carts with buckles and even anti-bacterial sanitary wet wipes, safety and security is clearly of paramount importance to the folks at Safeway Joe's Foods as well.
Not as much so in Taiwan.  Not only is Jennica's cousin (Ashley) riding in the back of the cart unbuckled and unseated, she's doing so while going up a moving escalator.  Woot!
Now… if you want to imagine what Costco is like in Taiwan, basically multiply the craziness of Ranch 99… with the chaos of Costco… on the Wednesday before Thanksgiving.  And then, maybe you'll get a glimpse of what Taiwan's Costco looks like — on a slow day.
Asians in general are notoriously frugal and will not pass up a good deal, or a free sample.  Can you imagine what the line was like for the free slice of apple they were giving away on one of the sample carts?  35-people long!!!!
Anyway, we fortunately got all of our required shopping done… but as we got to the all too familiar Costco Food Court next to the exit, Lani noticed something a little different amongst the Hot Dog and Soda deal and the Chicken Caesar Salad in a container that all people reuse as Tupperware:
Costco's Mango Shaved Ice!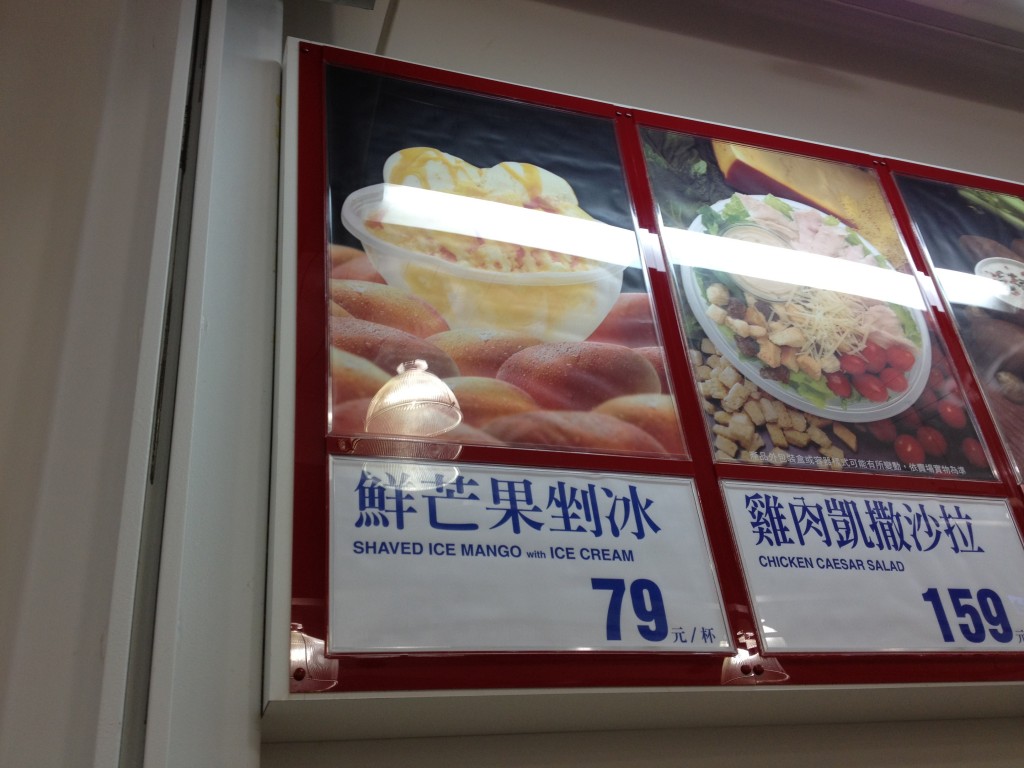 Finally, as we were departing, notice something a bit interesting with the Costco parking lot?  I really want to wonder, just how is one able to pack the 48-pack of toilet paper on a scooter and ride it with their family of 3?  So curious…